August 2, 2023 – KabaFusion Selected by UCB as a Limited Distribution Partner for RYSTIGGO® (rozanolixizumab-noli)
KabaFusion, a nationally recognized leader in home infusion, has been selected by UCB as a limited distribution partner to provide RYSTIGGO® (rozanolixizumab-noli). RYSTIGGO® (rozanolixizumab-noli) is for the treatment of generalized myasthenia gravis (gMG) in adult patients who are anti-acetylcholine receptor (AChR) or anti-muscle-specific tyrosine kinase (MuSK) antibody positive. It is the only FDA-approved treatment in adults for both anti-AChR and anti-MuSK antibody-positive gMG, the two most common subtypes of gMG.1 For more information, please see the Full Prescribing Information for RYSTIGGO®.
"KabaFusion is proud to be a leader in home infusion and providing access to patients with new drugs that will improve their quality of life. We have a well-established history of successfully managing patients with myasthenia gravis and neuromuscular conditions and we are proud to have been selected by UCB as a limited distribution partner to provide RYSTIGGO to patients and providers," said Dr. Sohail Masood, founder and CEO of KabaFusion.
About Generalized Myasthenia Gravis (gMG)
gMG is a rare disease with a global prevalence of 100–350 cases per every 1 million people. People living with gMG can experience a variety of symptoms, including severe muscular weakness of the muscles of respiration, double vision, drooping eyelids, and difficulty swallowing, chewing and talking.2
In gMG, pathogenic autoantibodies can impair synaptic transmission at the neuromuscular junction (NMJ) by targeting specific proteins on the post-synaptic membrane. This disrupts the ability of the nerves to stimulate the muscle and results in a weaker contraction.
About KabaFusion
Headquartered in Cerritos, CA and Lexington, MA, KabaFusion is a national provider of essential chronic and acute infusion therapies. The Company serves patients in 46 states through its nationwide network of home infusion pharmacies, alternative infusion sites, and home health agencies. KabaFusion was founded in 2010 by Chief Executive Officer Dr. Sohail Masood, a pioneer in patient focused infusion therapies with more than 30 years of clinical experience. The Company is dedicated to working proactively with patients, healthcare practitioners, and payors to provide comprehensive support before, during, and after treatment. For more information, visit www.KabaFusion.com.
References
1 RYSTIGGO [prescribing information]. Smyrna, GA: UCB, Inc.
2 National Institutes of Health. Accessed June 6, 2023. https://www.ninds.nih.gov/health-information/disorders/myasthenia-gravis
RYSTIGGO® is a registered trademark of the UCB Group of Companies.©2023 UCB, Inc., Smyrna, GA 30080. All rights reserved.
KabaFusion Contact:
Kelly Aldridge, SVP of Sales and Marketing
kaldridge@kabafusion.com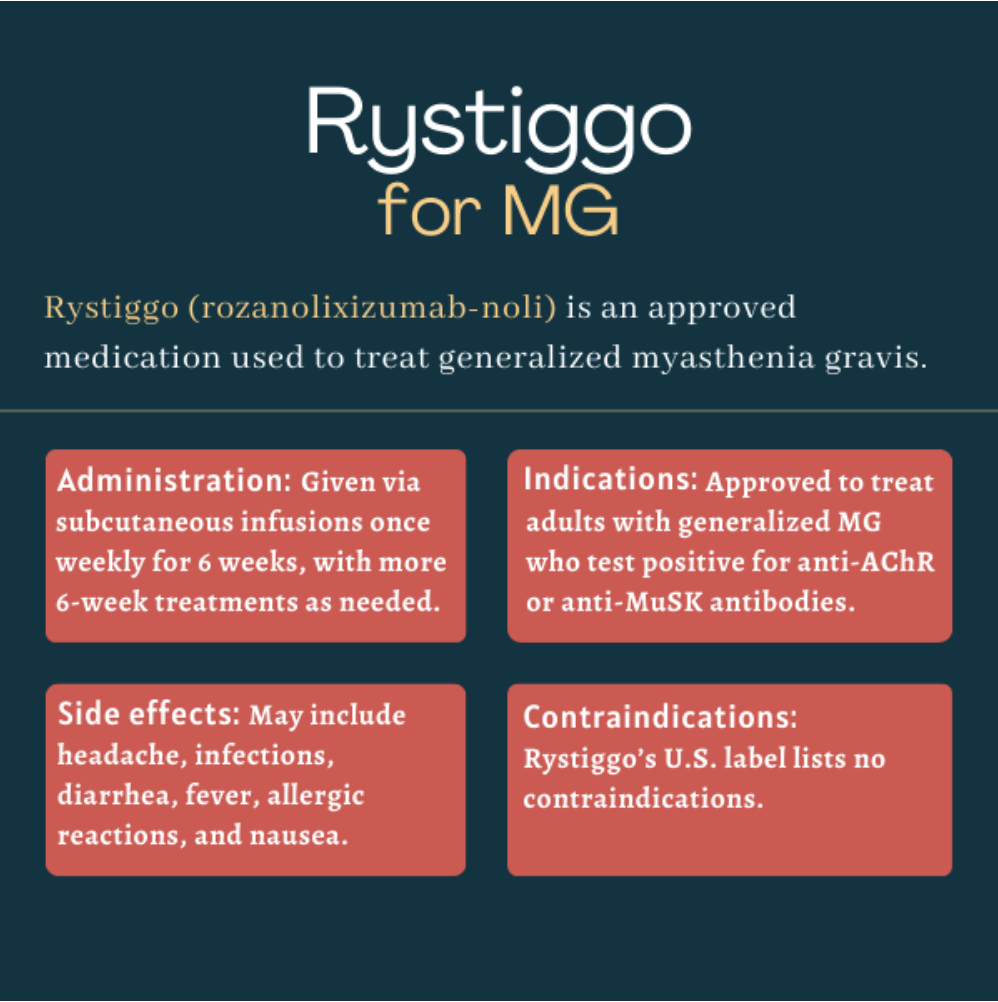 Image courtesy of: https://myastheniagravisnews.com/rozanolixizumab-ucb7665/