Patient-Focused Infusion Therapy
KabaFusion is a home infusion company that truly excels in its approach to patient care and positive clinical outcomes. Our success is the result of teamwork from our dedicated staff, who are empowered to make a difference.
Putting the "CARE" back in healthcare
KabaFusion is a pharmacist-owned, patient-focused home infusion company specializing in intravenous immunoglobulin (IVIG), subcutaneous immunoglobulin (SCIG) and acute home-infusion iv therapies. We have state-of-the-art compounding pharmacies across the country, with service capabilities in over 40 states.
At KabaFusion, we are guided by our commitment to positive clinical outcomes and excellence in specialty acute and immunoglobulin infusion. We are dedicated to working proactively with patients, healthcare providers and payors to provide comprehensive support before, during and after treatment.
KabaFusion was founded by Dr. Sohail Masood in 2010 and currently operates 26 fully accredited home infusion specialty pharmacies strategically located across the country.
KabaFusion pharmacies offer specialty infusion pharmacy services as well as home nursing support for a wide range of infusion therapies prescribed by physicians specializing in neurology, immunology, oncology, pain management, infectious disease, cardiology, dermatology and nutrition.
One of our main focuses is IVIG, a highly effective autoimmune drug. A high degree of expertise is required to procure the drug, obtain authorization, clinically manage the patient and properly bill and collect for this specialty infusion product in the home or in the physician's clinic. IVIG is usually prescribed by neurologists, immunologists, dermatologists and infectious disease experts.
Our pharmacies are accredited by the Accreditation Commission for HealthCare (ACHC), and have received their Utilization Review Accreditation Commission (URAC) accreditation.
Our corporate headquarters are located in Cerritos, California and Lexington, Massachusetts.
The success of KabaFusion is the result of teamwork from our dedicated staff who truly believe in patient-focused infusion therapy.
KabaFusion features a diverse management team consisting of industry leaders with significant clinical, fiscal and payor experience and expertise. Senior management has established a corporate culture that embraces fiscal responsibility in the delivery of quality healthcare.
We are committed to providing the best possible outcomes for each and every one of our patients.
With over 30 years of experience and state-of-the-art facilities, we are the industry leader in home infusion.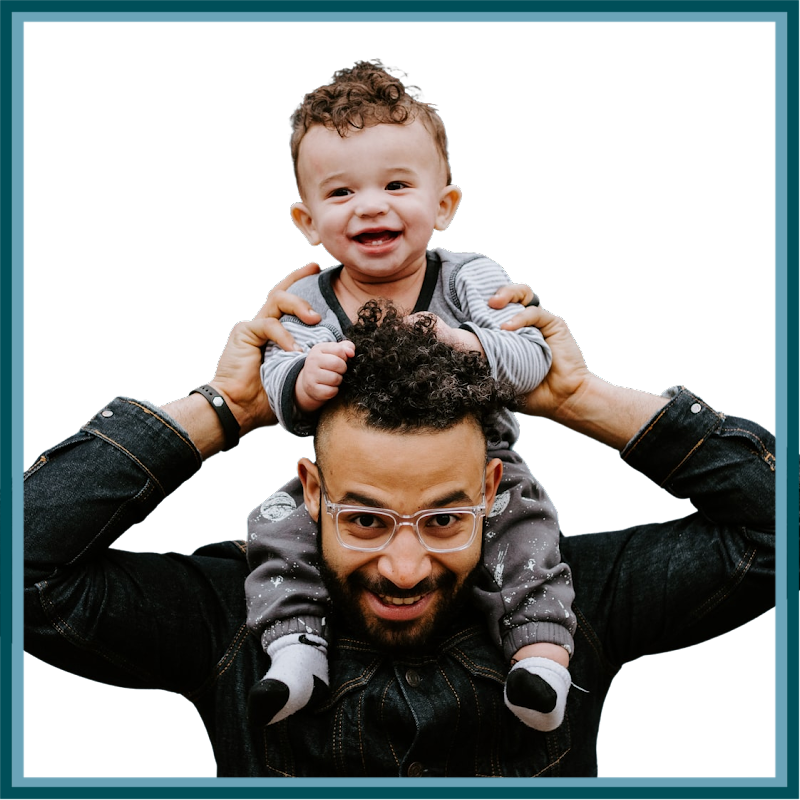 KabaFusion is a member of Novo Holdings A/S, a leading international healthcare and life sciences investor wholly owned by the Novo Nordisk Foundation. Headquartered in Copenhagen with offices in Boston, San Francisco, and Singapore, Novo Holdings manages the assets of the Novo Nordisk Foundation with a focus on creating sustainable, long-term value. In addition to being the controlling shareholder in Novo Nordisk A/S and Novozymes A/S, Novo Holdings invests broadly in healthcare and life sciences companies at all stages of development. As a firm, Novo Holdings ultimately seeks to deliver returns that the Novo Nordisk Foundation can distribute for scientific, social, and humanitarian purposes. For more information, please visit www.novoholdings.dk.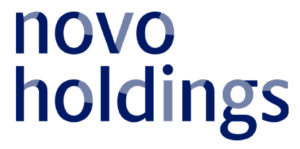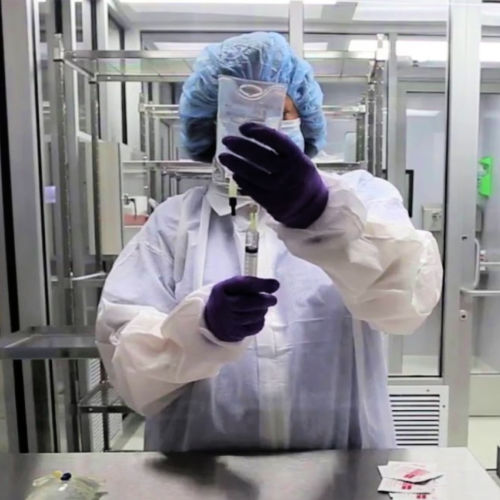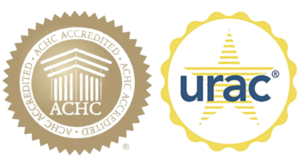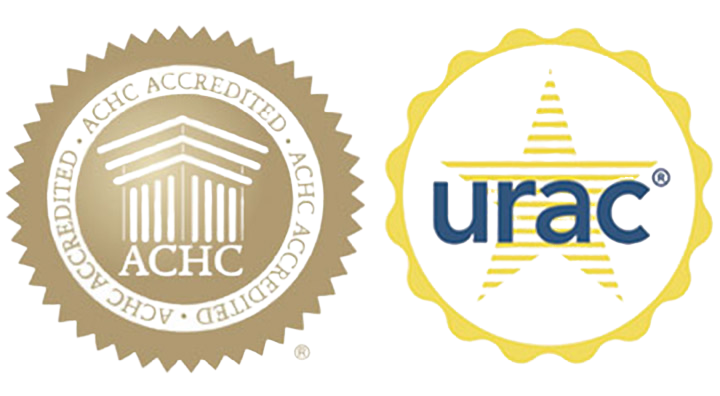 Pharmacy Locations
& growing
Infusion Nursing Locations
& growing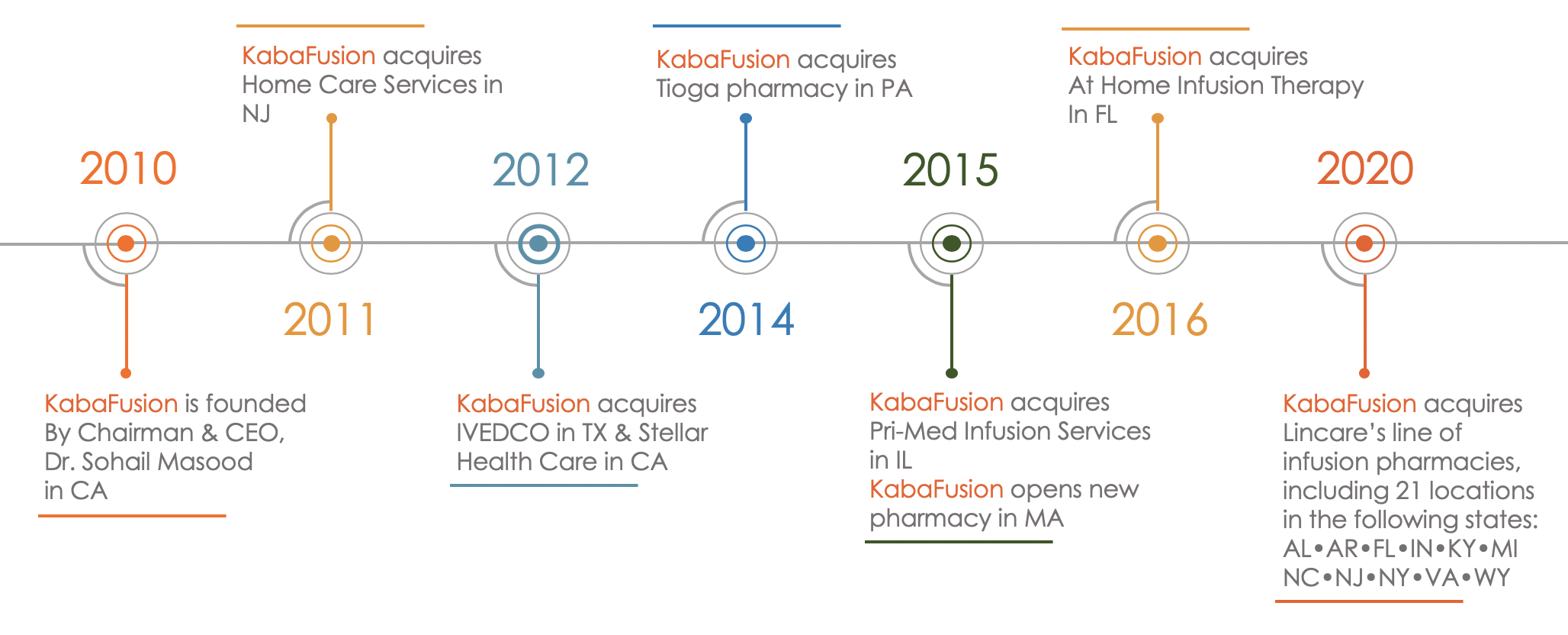 State-of-the-Art Pharmacies
Hear directly from actual employees and find out what they love about working at KabaFusion! 
What I enjoy most about working at KabaFusion is knowing that whether you are at the helpdesk, the pharmacy, or in an executive office, everything we do collectively contributes to the betterment of people's lives all across the country.
KabaFusion has an unparalleled focus on patient care and an unwavering commitment to exploring existing and novel therapies for rare and often debilitating diseases.
Teamwork is the heart of a successful enterprise. United we stand, divided we fall. At KabaFusion we are able to embrace this concept to enable us to achieve our patient-focused approach to patient care.
As a nurse at KabaFusion we have the rare opportunity to work hand-in-hand with our patients and their care team to improve the quality of life for all of our patients.
As a pharmacist at Kabafusion, I am motivated to help patients improve their quality of life by providing individuaized care, along with the best available resources.
Working at KabaFusion provides me with the opportunity to work with world class clinicians. Together we are delivering unparalleled patient care.
For some of our patients at Kabafusion, well-balanced nutrition is not only important, but essential to their overall health status. Whether our patients are receiving nutrition through a feeding tube or an IV, collaborating with my colleagues to optimize our patient's nutrition is what I value most about being a Kabafusion RD. Helping patients achieve their nutrition goals, and ultimately improve quality of life is one of the most gratifying parts of my day-to-day work!
Providing excellent patient care also includes the financial aspect, our goal at Kabafusion is to improve the lives of our patients. Providing our patients', the ability to not worry or stress about the cost of our services and allow them to focus on their direct medical treatment is the most inspiring and rewarding part of my job.
Working at KabaFusion allows me to collaborate with a very diverse group of people from many different backgrounds & concentrations, all while having the opportunity to work with cutting-edge technologies.
Being able to make a positive impact and inspire growth in my work is what makes me happy. I strive to dig my roots and watch them grow! I believe that passion for what you do, will always produce success.
Meet our leadership team and learn about their passion and what drives them to do the work that they do. 
The Latest Industry News, Learning & More
From company updates and tips on home care, to patient stories, here's what's happening in the world of Infusion Therapy.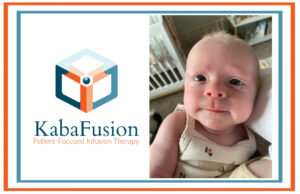 News
August 23, 2023 –
On June 21, 2023, our baby girl Nellie was born after 6 losses. We know for a fact that our little miracle wouldn't be here today if it weren't for IVIG and the amazing care KabaFusion provided. We are forever grateful.
Read More »