Aim Higher, Dream Bigger.
Join an exciting and innovative company!
KabaFusion is a home infusion company that truly excels in its approach to patient care and positive clinical outcomes. Our success is the result of teamwork from a dedicated staff that is empowered to make a difference.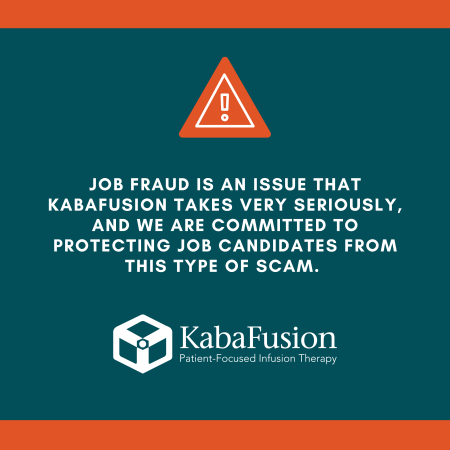 All communication related to an offer of employment will be delivered via email through the KabaFusion.com domain.
KabaFusion will never ask you to provide personal information, financial information, or bank account numbers over the phone or using public email domains (such as Gmail.com). 
If you receive any communication from someone claiming to be from KabaFusion that asks for this type of information, please do not reply. Instead, contact us at recruiting@kabafusion.com immediately.
KabaFusion is a home infusion company with exceptional employees!
KabaFusion is a home infusion company with pharmacies and nursing offices throughout the country, and service capabilities in 40+ states. While we are known for our expertise in IVIg and SCIg, we also provide acute infusion and nutritional services.
Where KabaFusion truly excels, is in its approach to patient care and positive clinical outcomes. With our dedicated and highly skilled staff, we are able to employ a multi-disciplinary approach to the continuum of care for those patients transitioning to the comfort of their home.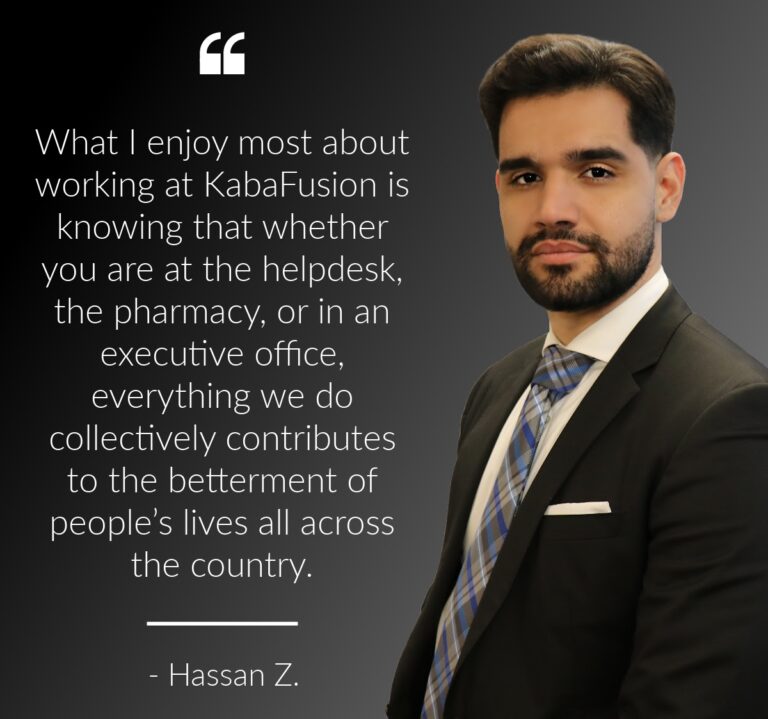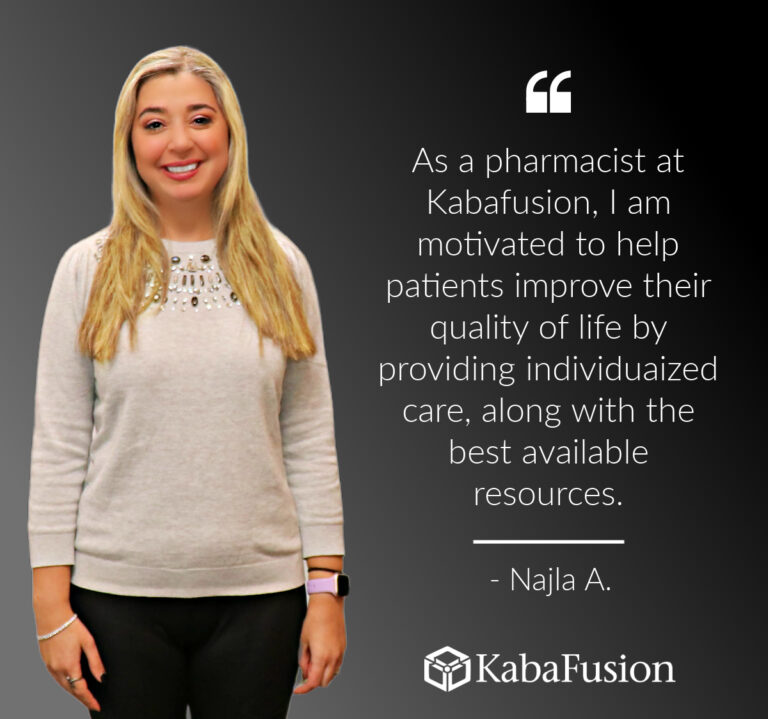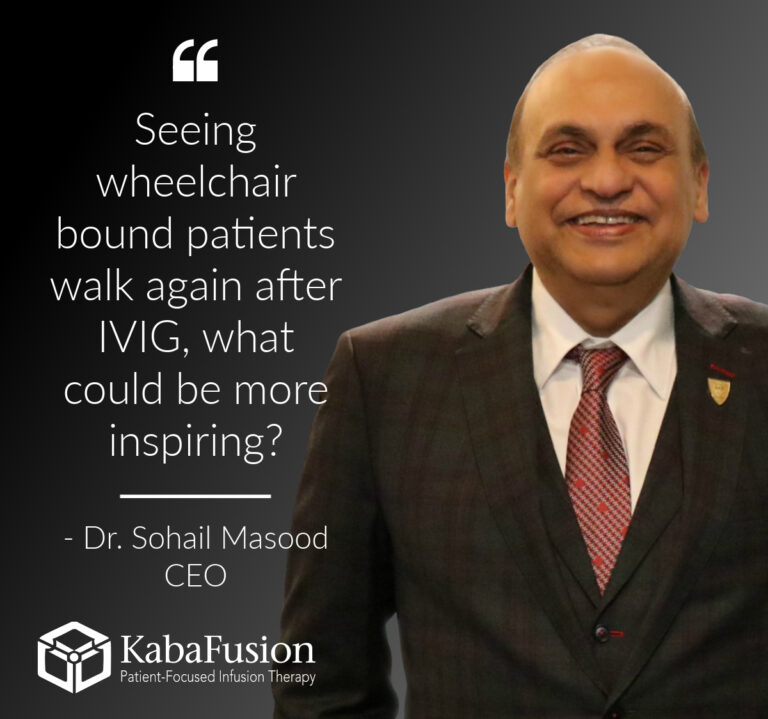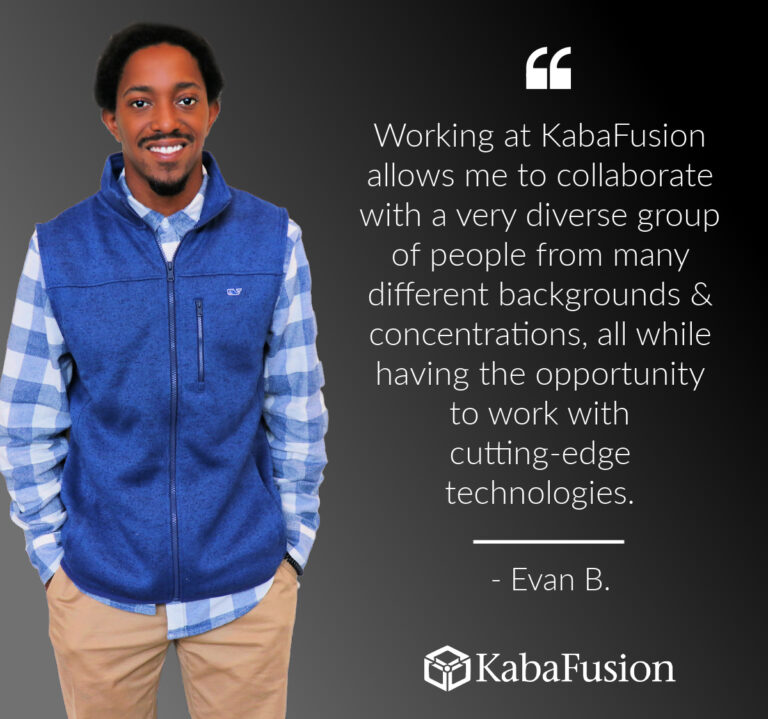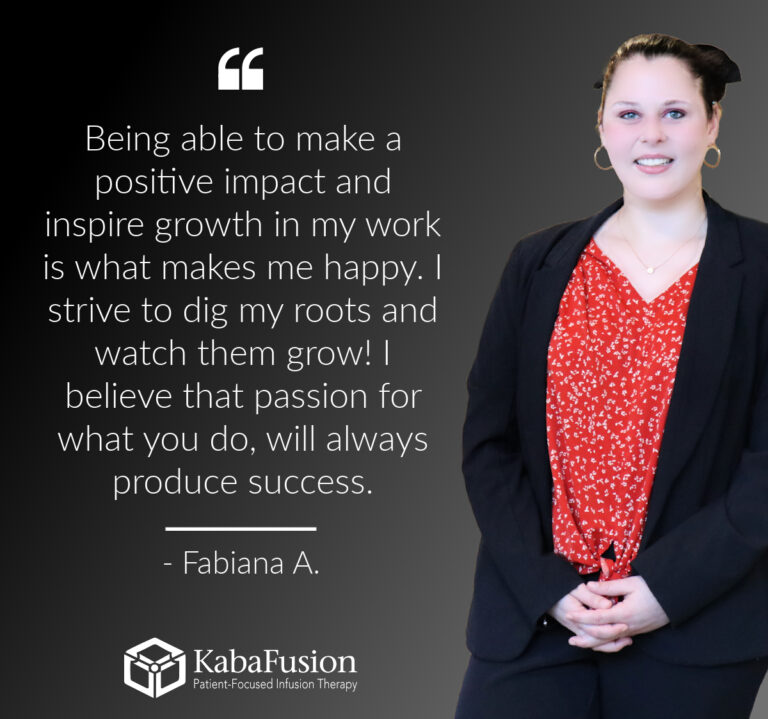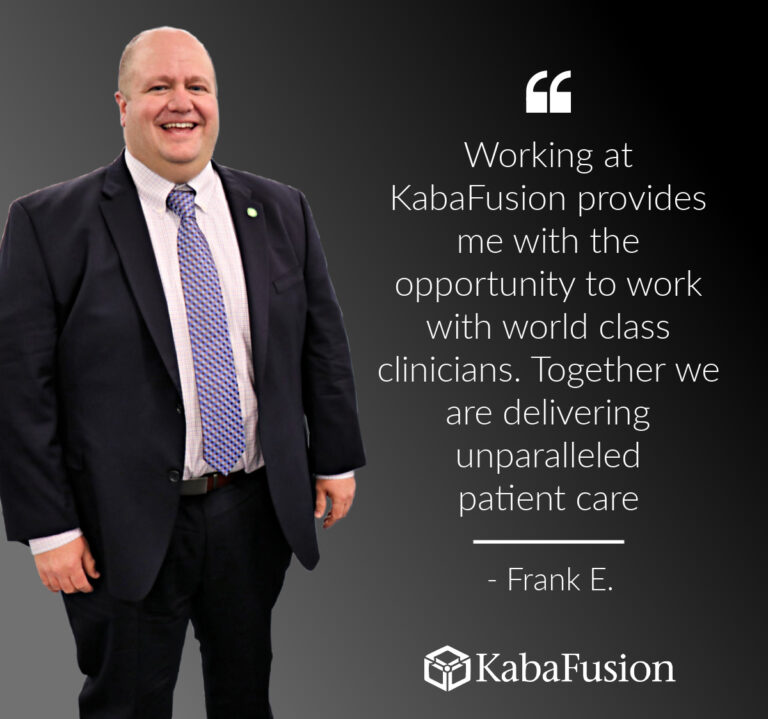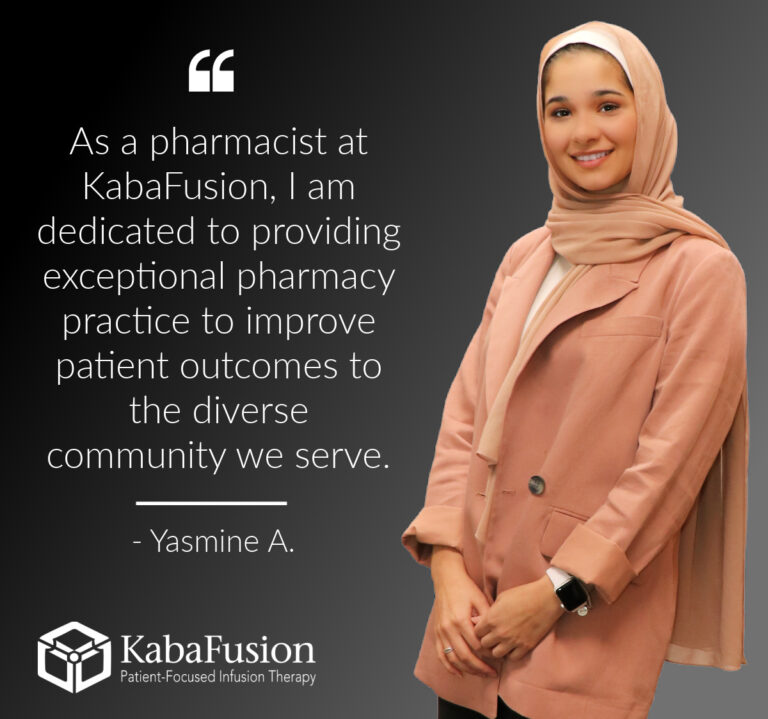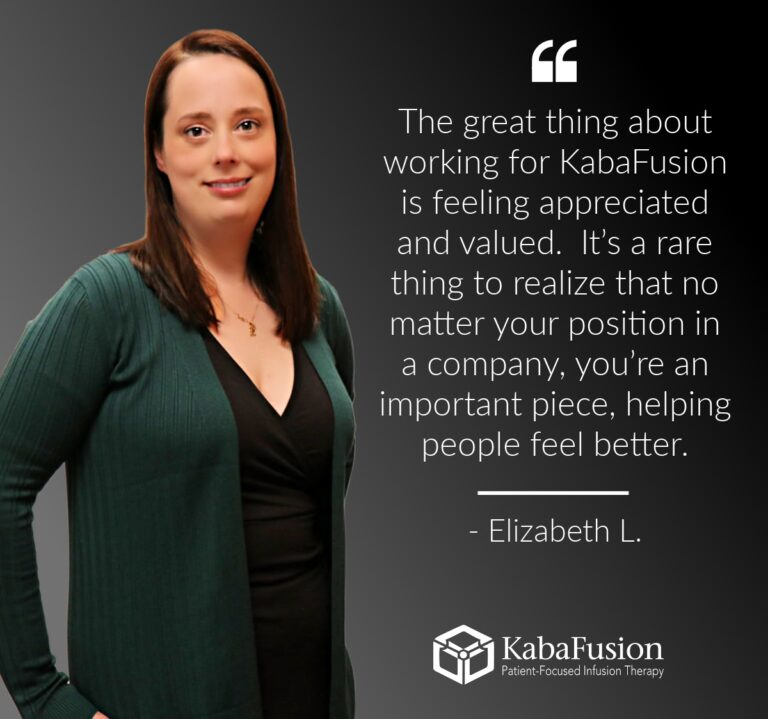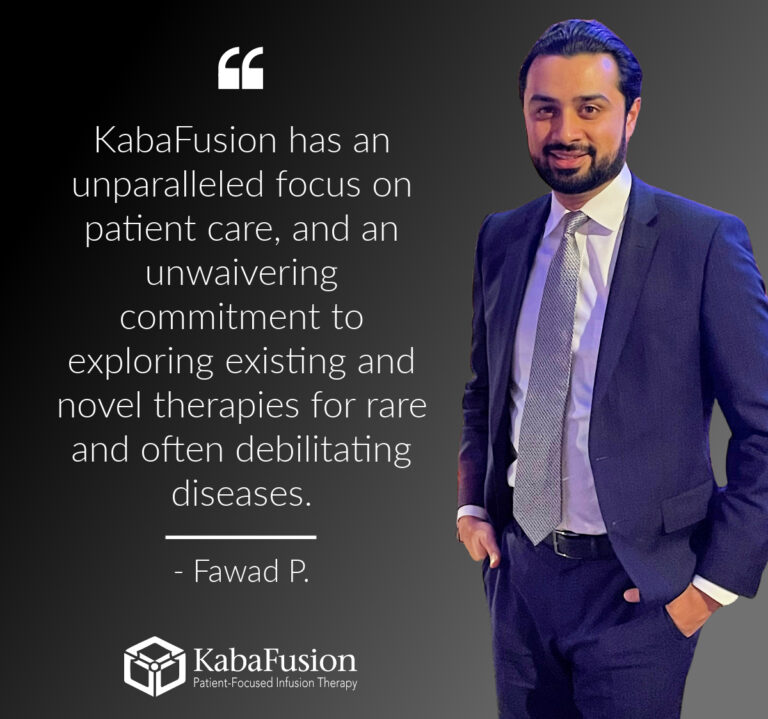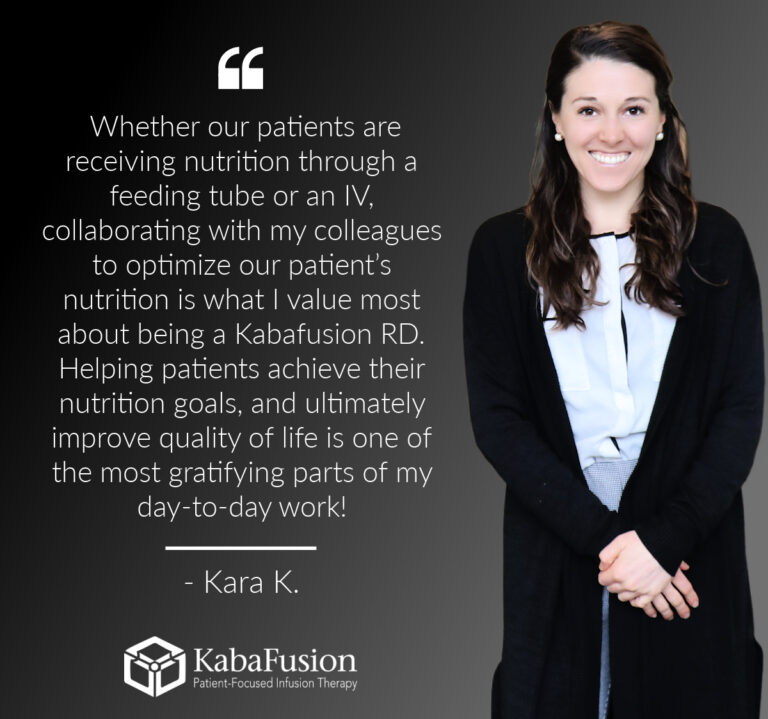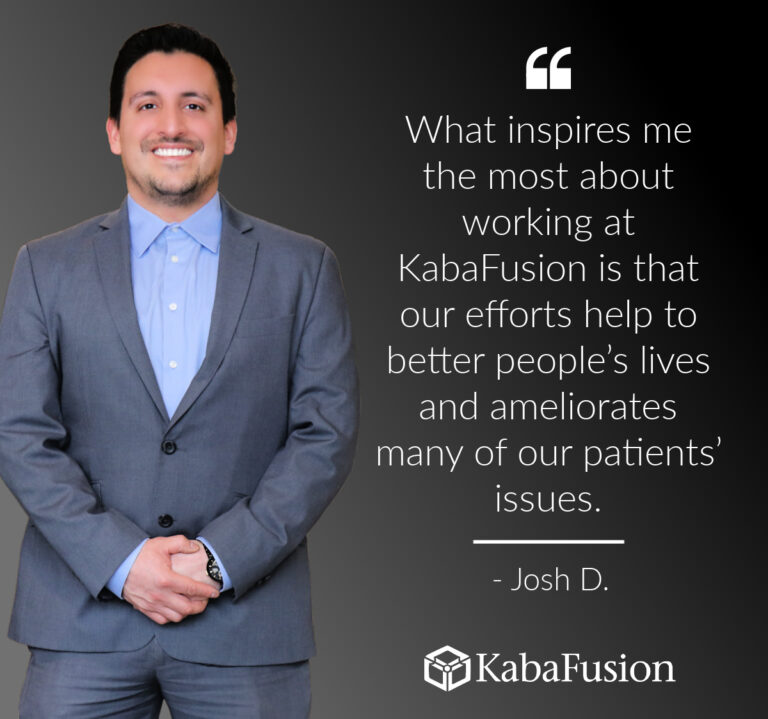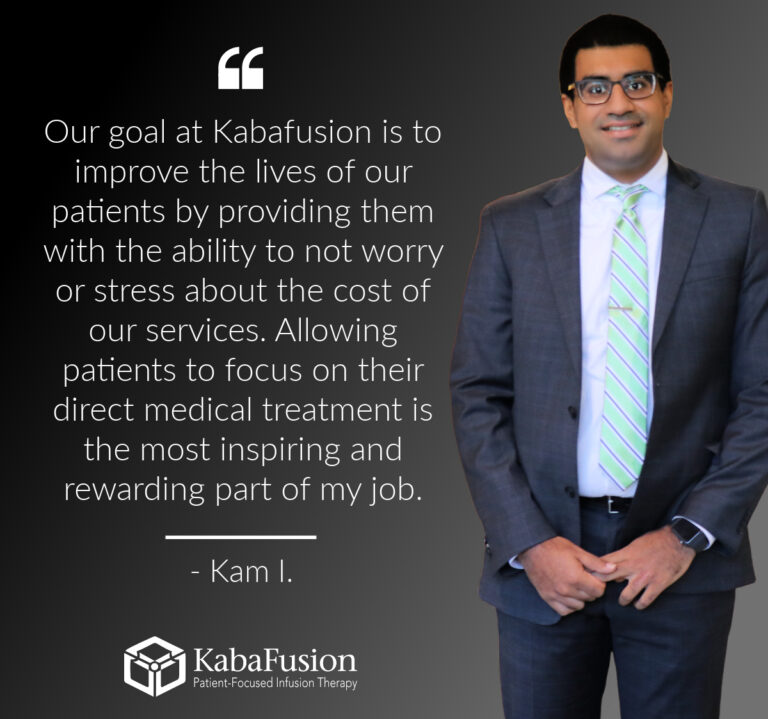 Hear directly from actual employees and find out what they love about working at KabaFusion! 
What I enjoy most about working at KabaFusion is knowing that whether you are at the helpdesk, the pharmacy, or in an executive office, everything we do collectively contributes to the betterment of people's lives all across the country.
KabaFusion has an unparalleled focus on patient care and an unwavering commitment to exploring existing and novel therapies for rare and often debilitating diseases.
Teamwork is the heart of a successful enterprise. United we stand, divided we fall. At KabaFusion we are able to embrace this concept to enable us to achieve our patient-focused approach to patient care.
As a nurse at KabaFusion we have the rare opportunity to work hand-in-hand with our patients and their care team to improve the quality of life for all of our patients.
As a pharmacist at Kabafusion, I am motivated to help patients improve their quality of life by providing individuaized care, along with the best available resources.
Working at KabaFusion provides me with the opportunity to work with world class clinicians. Together we are delivering unparalleled patient care.
For some of our patients at Kabafusion, well-balanced nutrition is not only important, but essential to their overall health status. Whether our patients are receiving nutrition through a feeding tube or an IV, collaborating with my colleagues to optimize our patient's nutrition is what I value most about being a Kabafusion RD. Helping patients achieve their nutrition goals, and ultimately improve quality of life is one of the most gratifying parts of my day-to-day work!
Providing excellent patient care also includes the financial aspect, our goal at Kabafusion is to improve the lives of our patients. Providing our patients', the ability to not worry or stress about the cost of our services and allow them to focus on their direct medical treatment is the most inspiring and rewarding part of my job.
Working at KabaFusion allows me to collaborate with a very diverse group of people from many different backgrounds & concentrations, all while having the opportunity to work with cutting-edge technologies.
Being able to make a positive impact and inspire growth in my work is what makes me happy. I strive to dig my roots and watch them grow! I believe that passion for what you do, will always produce success.
Hear directly from members of our HR team discuss working at KabaFusion and find out what keeps them motivated to do what they do!
State-of-the-Art Pharmacies
From company updates to tips on patient home care, here's what's happening in the world of Infusion Therapy.