August 23, 2023 – A Family's Journey with IVIG
I've always dreamed of being a mother and shortly after my husband and I got married we started trying.
We became pregnant after our first try. I'll never forget getting to surprise my husband with the pregnancy test. A week later those tests were negative, "a chemical pregnancy" the doctor said, she continued with "unfortunately it's very common just try again."
After our sixth miscarriage I realized something was incredibly wrong. A specialist in Detroit diagnosed me with antiphospholipid syndrome (APS). He explained that my immune system was attacking our pregnancies.
One of the treatments was IVIG therapy. With no idea where to start I called KabaFusion to ask how the process worked and they said they would handle it all. They got my insurance approval and set up the in-home infusions.
On October 10, 2022, we transferred our embryo hoping for the best. A week later we were thrilled and terrified to learn we were pregnant for the seventh time. We immediately started weekly IVIG. Week after week our baby girl continued to grow perfectly and meet each milestone with flying colors.
On June 21, 2023, our baby girl Nellie was born after 6 losses. We know for a fact that our little miracle wouldn't be here today if it weren't for IVIG and the amazing care KabaFusion and our nurse Ranee provided. We are forever grateful.
-Emily C.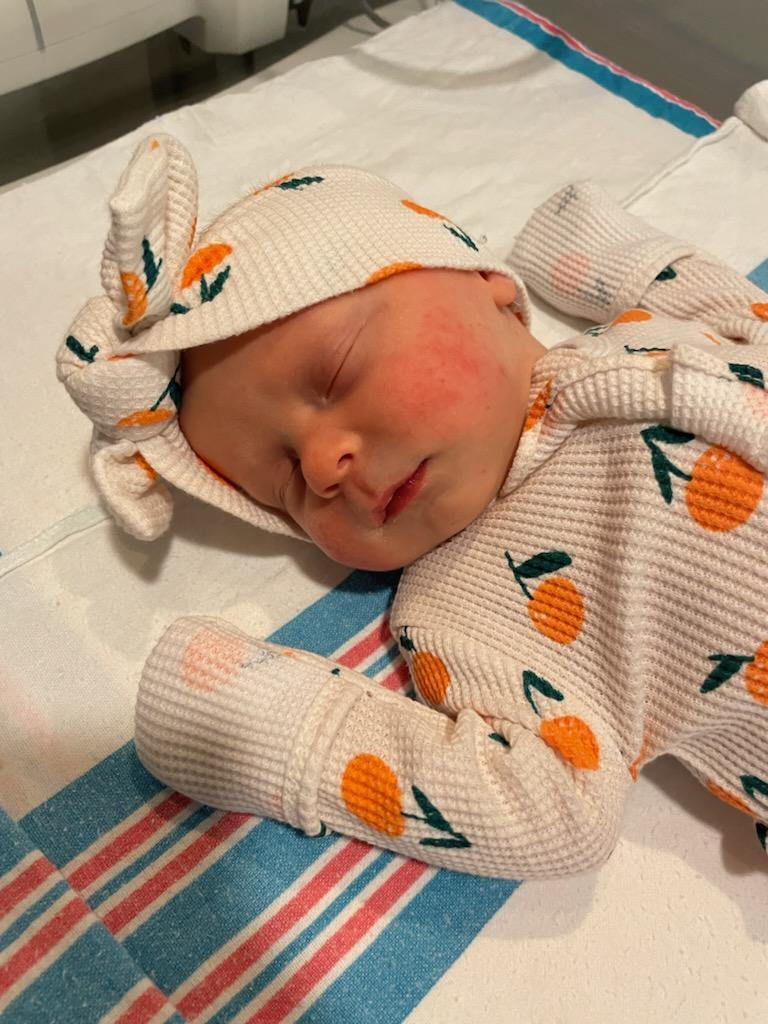 IVIG Role in Fertility Treatment
Infertility affects approximately 15% of couples in their reproductive years. From this statistic, 6.7 million women are affected by infertility. Couples are considered to have fertility issues if unable to conceive within one year of actively trying to achieve pregnancy. In addition to concerns of trying to conceive, women may experience issues with carrying the pregnancy to term.
IVIG is novel approach to treat recurrent pregnancy loss with evidence showing a two-fold increase in the live birth rate in women who have experienced recurrent miscarriages. Irregularities in Th17 and regulatory T cell function and levels are associated with recurrent pregnancy loss. The role of IVIG is to down-regulate Th17 cells and up-regulate Treg cell population and function which supports its positive results in promoting live birth rates.
Overall live-birth rates were 85% successful in the IVIG arm of the meta-analysis of the combined studies and 38% successful in the placebo arm (RR 1.98, 95% CI 1.44-2.75, p-value 0.000). Based on these analyses, there is a strong recommendation for the use of IVIG in women with recurrent pregnancy loss.

References:
1. Scalia A and Harrington N. Fertility Care Considerations: Introduction to Infertility. Center for Specialty Pharmacy Education. Accessed 8/18/2023.
2. Habets, D.H.J., Pelzner, K., Wieten, L. et al. Intravenous immunoglobulins improve live birth rate among women with underlying immune conditions and recurrent pregnancy loss: a systematic review and meta-analysis. Allergy Asthma Clin Immunol 18, 23 (2022).
3. Clark DA, Coulam CB, Stricker RB. Is intravenous immunoglobulins (IVIG) efficacious in early pregnancy failure? A critical review and meta-analysis for patients who fail in vitro fertilization and embryo transfer (IVF). J Assist Reprod Genet. 2006;23(1):1-13.
4. Ahmadi M, Abbaspour aghdam S, Nouri M, et. al. Intravenous immunoglobulin (IVIG) treatment modulates peripheral blood Th17 and regulatory T cells in recurrent miscarriage patients: Non randomized, open-label clinical trial. Immunology Letters. 2017; 192(12-19).
5. Sung N, Han AR, Park CW, et al. Intravenous immunoglobulin G in women with reproductive failure: The Korean Society for Reproductive Immunology practice guidelines. Clin Exp Reprod Med. 2017;44(1):1-7.